Purchasing a swimsuit for your baby is not simple, especially for baby girls. This is because there are many aspects that need to be considered besides having a cute look. For one, the suit should be made from a comfortable fabric.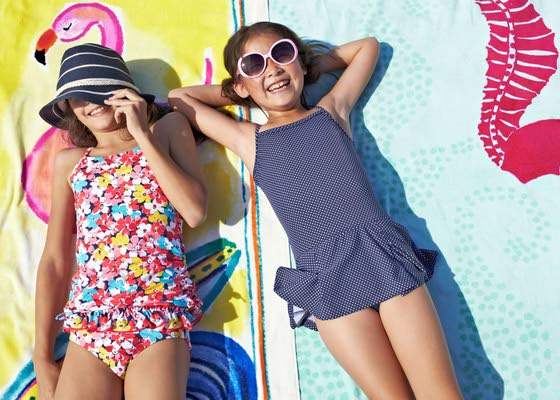 Courtesy: bloximages
Other things that you should consider while purchasing the perfect swimwear for your baby include:
1. Protection From Ultra Violet Rays
You should select a suit that provides protection from ultraviolet rays. This is because the skin of babies and toddlers is sensitive hence, it can easily get sunburned. Make sure that the suit that you select covers most of the child's body. If any skin is exposed, use sun-block or sunscreen on those part.
2. Design And Style Of Swimwear For Babies
Apart from the fabric, design and style also play an essential role in a perfect swimsuit for babies. There are different types of suits available for toddlers and babies. Swimsuits are either two-piece or one-piece and most parents prefer a one-piece suit for children.
3. Accessories
Beach accessories are also important for children. The essential ones include hats, bandanas and sunglasses. You can match a hat or bandana with Australian swimwear to protect the child's eyes from exposure to UV rays. Sunglasses will help in protecting the eyes from rays reflected from water and sand.
It is a good idea to purchase a suit in a size that allows room for growth as babies outgrow their clothes very fast.